Consuming Connections is a project meant to document stories about first and second generation immigrants' experiences with cultural dishes, exploring how this relates to identity. Children of immigrants often struggle to relate to their parents' cultural background because they lack the environmental elements that constitute their culture, such as nationality, language, or clothing, however, food is the common element that most have access to. While the exploration of culture through food has been widely studied within the fields of anthropology, sociology and cultural studies, I saw an opportunity for food studies to be engaged/addressed through communication studies. The overall intention of the project is to encourage people to reflect on their own feelings and experiences with cultural identity, in relation to cultural dishes. Through this project I hope to offer an opportunity for people to connect with their cultural identity.
The main body of work is an interview-based book. The discussions in these interviews address what we eat, where we eat and how we eat. How food is obtained and prepared makes our cultural values and practices visible.
In addition to the interviews I styled and created a series of photographs to narrate the stories people told. Following the interviews I asked participants additional questions leading them to describe what their spreads should look like, which helped me construct the visual narrative.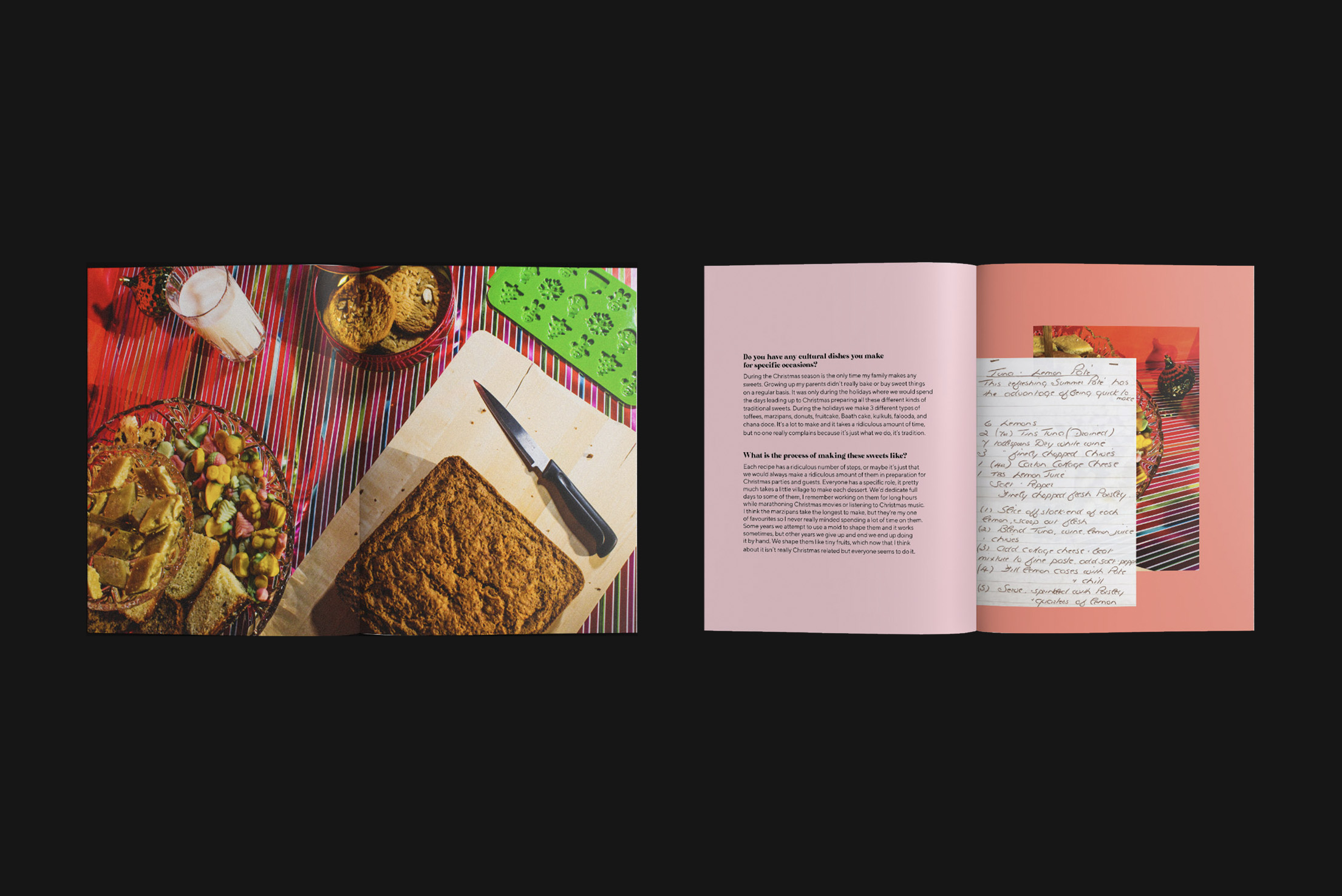 I asked participants to provide recipes for any of the dishes they discussed. For those who only experienced cultural dishes in a restaurant setting, I created menus for their spreads.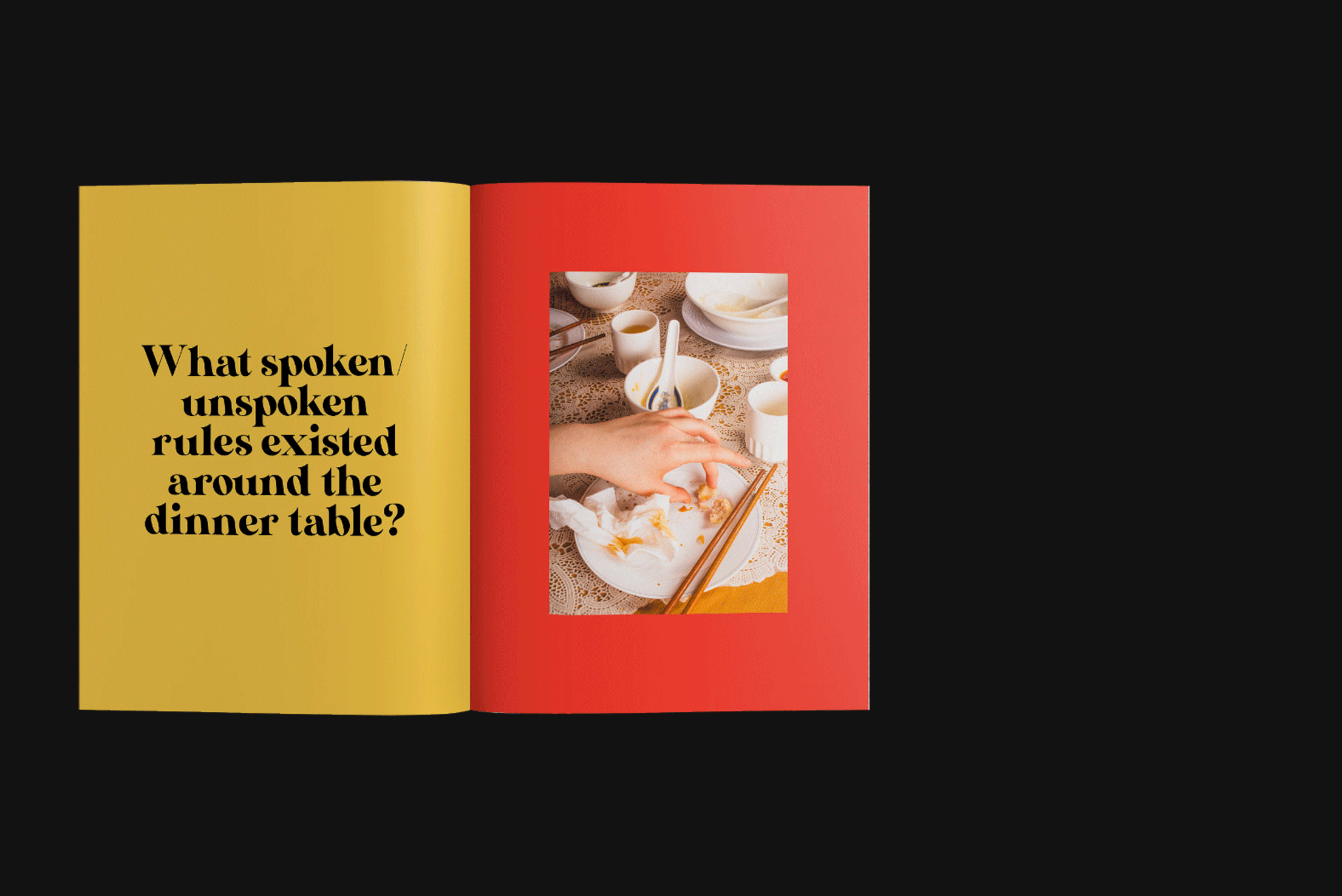 The book contains smaller fold out spreads, some show the progress of making a particular dish, while others show the timeline of a meal.
The prompt cards I created as a supporting project, function as a way to generate conversation and allow people to share their own experiences. These cards have questions from the interview book. After reading the book people are then provided a space to share their own experiences